"Style is a way to say who you are without having to speak."

― Rachel Zoe
Just as your office space represents who you are and what your company stands for, so does its website and visual identity.
At inspace, our vision is to help organizations prepare for a hybrid work environment with employee-focused, future-oriented technology, which inspired us to rethink how we present ourselves to our customers, prospects, and the world.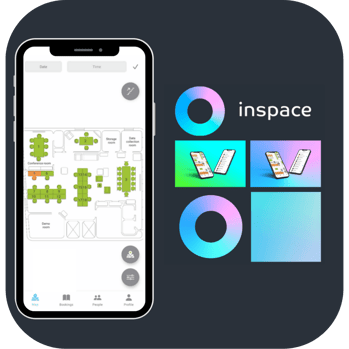 Our goal is to help companies create inviting spaces that inspire creativity while remaining practical, useful, and focused on the future. Our initial design felt bright but cluttered. We wanted to simplify our presentation and create a better visual identity to align with our easy-to-use products and our overall philosophy.
Through our team's collaboration with an external branding and design professional, we brought this idea from conception to reality.
Here's how… from where we were to where we're going.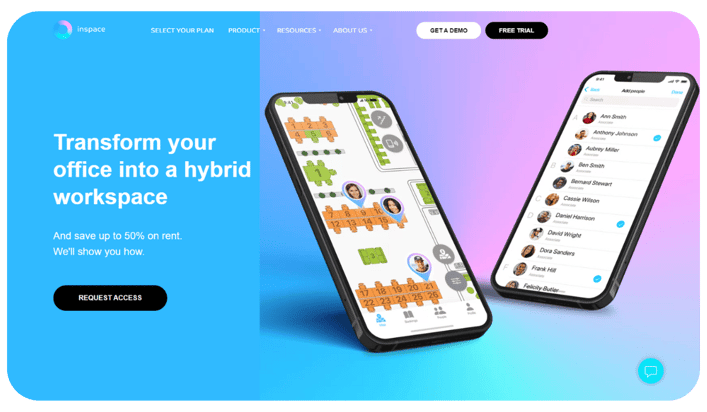 From Playful 3D Concepts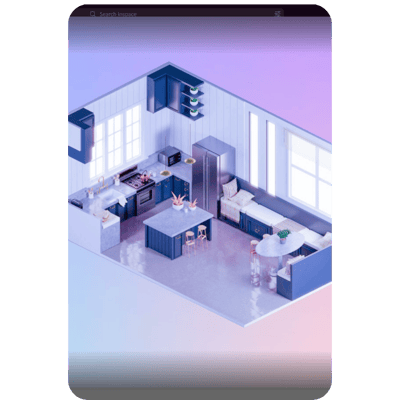 Our initial thought process leaned heavily into our original brand and common software design elements such as using bright colors and playful 3D elements to create a bubbly, cheerful disposition.
However, this placed the emphasis of our redesign on our software alone and less on the beautiful, integrated spaces we're looking to help create with our products.
Because although, yes, we're a technology company, our end goal is to help workspaces work better for the people who use them. From here, we pivoted to visuals that would emphasize the feeling of what the future of office spaces could be.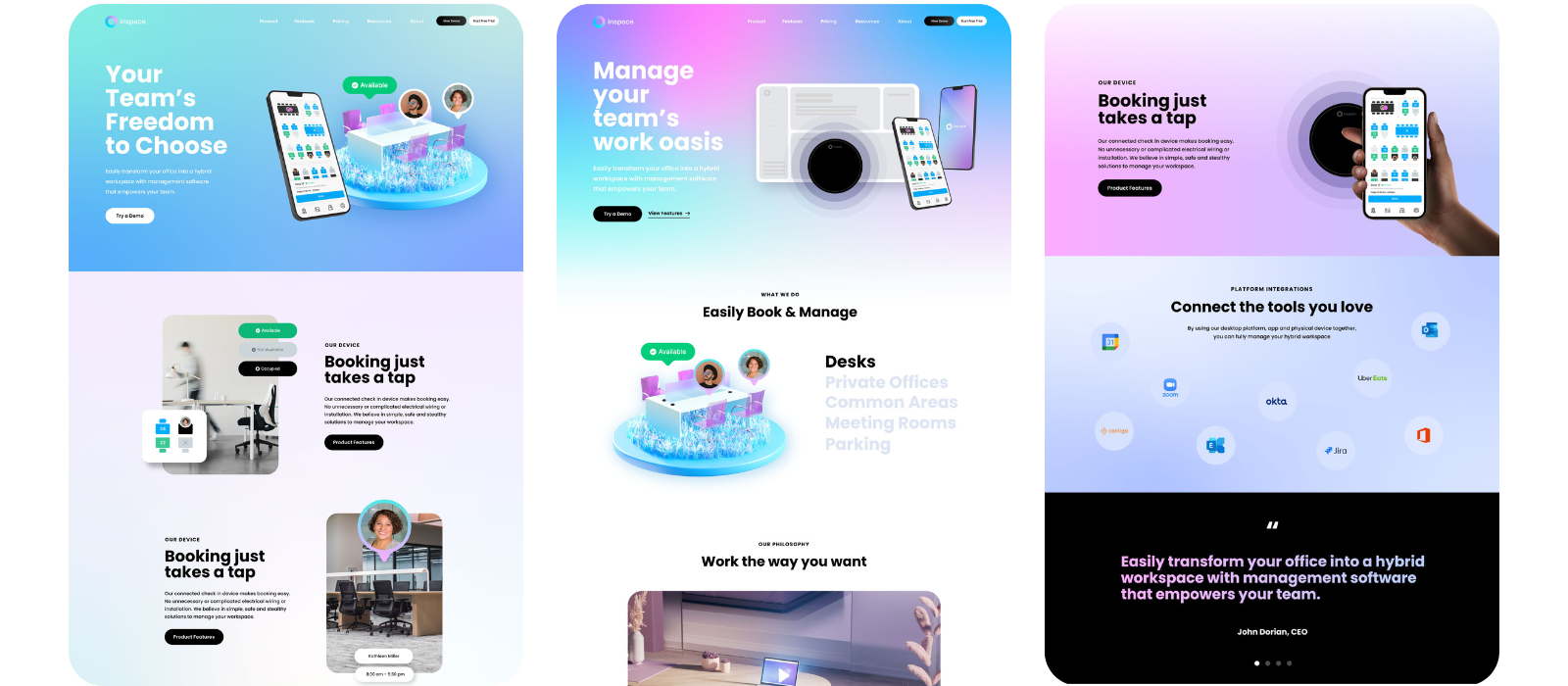 To Modern, Sophisticated Layouts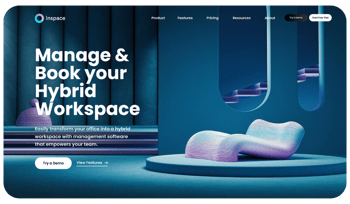 As our early design layouts moved away from pastel colors and playful 3D tones, we moved toward using darker colors with crypto-looking tones to emphasize the future of workplace design.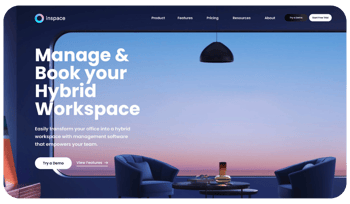 One of the biggest early decisions at this phase was to scale back on the overall conceptual nature of it all because it started feeling less like a professional product brand and more like a conceptual music video.
Instead, we moved toward a more practical and minimalistic visual identity, but it still felt cold and less optimistic about the future of our workspaces.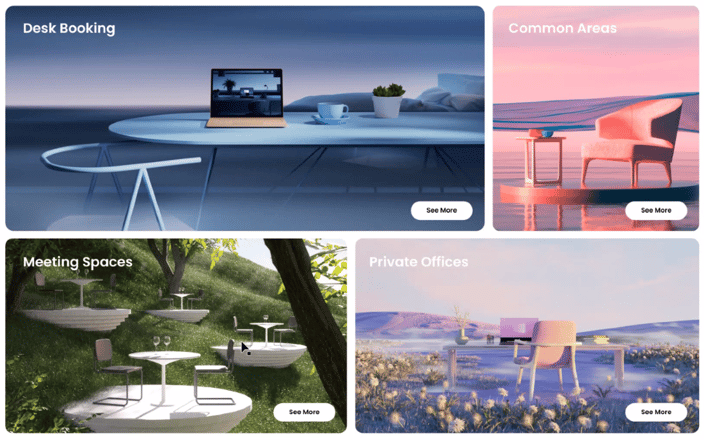 The In Between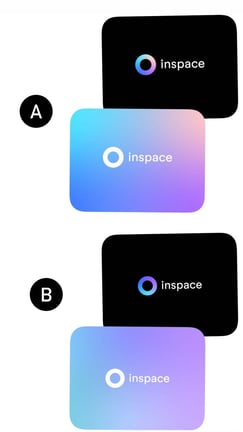 Our colors, primarily purple, blue, and dark gray lacked the brightness and depth we wanted to show, which is when we introduced peach to add a depth of field to our designs.
By using a modern and simplistic approach, we developed a series of visual mood boards and color palettes that best showcased and represented our brand.
From there, we elevated this approach with pops of vibrant colors paired with bold and clear typography to provide a more clear and engaging end-user experience.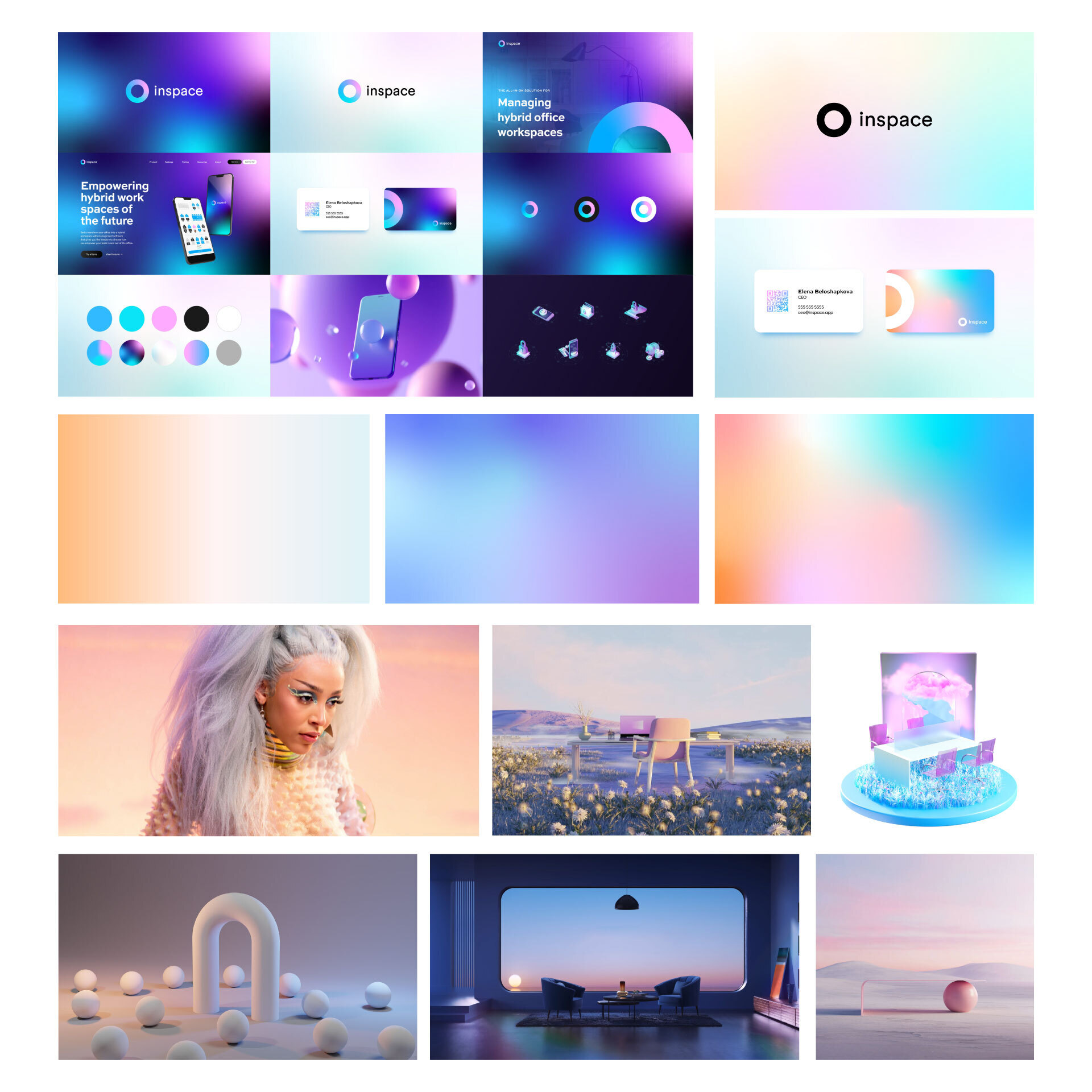 Where We Are Today
In the beginning, we explored a variety of design directions that we ultimately didn't use but were essential in guiding us to the final look.
Ultimately, we took inspiration from various iterations to create the new inspace brand and website, reflecting beauty and simplicity.
The result of this collaboration brought a rebrand that felt unified, fresh, and holistic.
Our new brand direction respects our core values, aligns with the ambition of our product, and reinforces our dedication to helping organizations create inspiring, modern workspaces that inspire creativity, innovation, and collaboration.