It's a problematic reality that most companies are unprepared for hybrid workspaces.

This lack of preparation ranges from the fact that not all office policies embrace flexibility, autonomy, and community to the fact that not all tools are hybrid friendly and not all offices are conducive to creative, collaborative environments.

However, in a knowledge-based digital economy, the ways in which we work best have changed—So then should our workspaces. To pave the way toward the future of work, our workspaces should complement how we work with versatility and ease of use, and to do this, leaders will need to measure and optimize workspace utilization to create inviting spaces and cultures (both digitally and physically) that inspire employees to do great things.
What is workspace utilization?
First things first, workspace utilization is a calculation of how the office space is used to help leaders make informed decisions. The equation divides the total number of employees by the total number of potential hours within the workday or workweek. By calculating office space utilization, leaders can make informed decisions on which areas of an office are most used and which spaces can be repurposed.
A renewable energy solution company uses technology to calculate and optimize office space utilization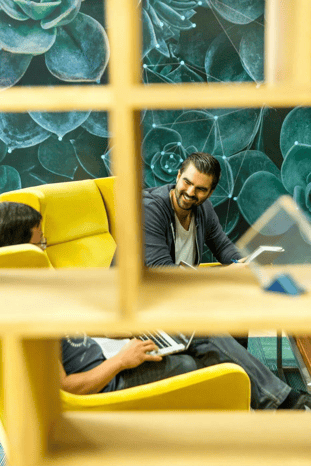 Workspace management technology can help companies gather concrete data to inform decisions on repurposing an office space. For example, Nectr, a renewable energy company, experienced explosive growth requiring the company to double the size of its team within a year. With such an aggressive hiring goal, leadership realized they'd run out of desks soon.
They found themselves at a crossroads. They liked their location, and they didn't want to spend additional money on real estate costs. But, they needed a solution quickly.

As an efficiency-focused and energy-conscious company, Nectr wanted to maximize its current office space as much as possible. Although a hybrid work approach would allow them to achieve these goals, they needed the tools to help them measure and optimize their workspace utilization, preparing them for hybrid work and improving their bottom line.

Related: Nectr supports enormous growth with a new hybrid office
Here are three questions workspace management technology helped answer for Nectr, improving their hybrid workspace.
1. Who's in the office anyway?
Finding your colleagues and collaborators in a big office space can be time-consuming, especially during a hiring influx. Nectr allowed employees to book desks in advance using the inspace app to reserve and find where colleagues are stationed. With just one tap, Nectr employees could see who was in the office and where they were stationed, thereby making collaboration easier and time spent in the office more productive.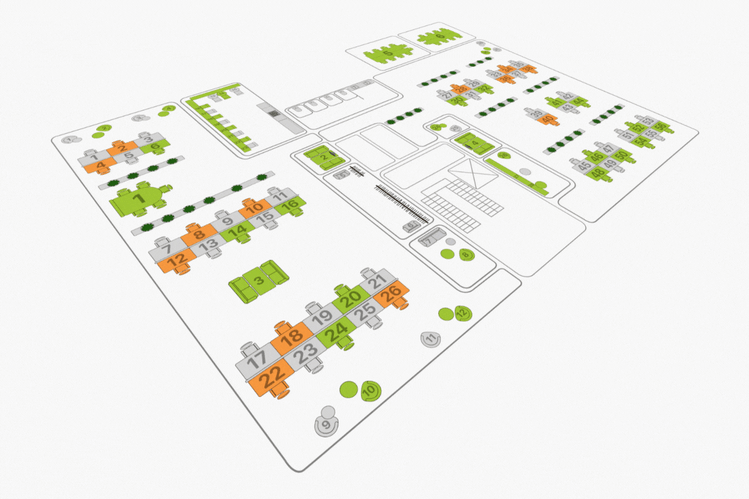 2. What spaces are actually being used?
So, which workstations are most popular with people and which are rarely, if ever, used? Do you really need another conference room if the utilization of the existing space is merely 30 percent? Using office utilization data, Nectr could see the full scope of what spaces were used and how frequently, and with the inspace thermomap feature, Nectar could easily understand its office's most-used spaces.

Related: Spreadsheet: Create a data-driven case for converting underutilized assets and cut rental and operating costs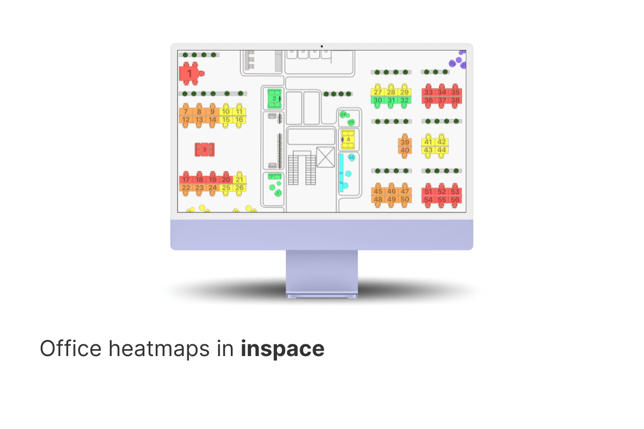 3. Where can we better optimize our workspace?
As we've strayed from the office cubicle and dusty meeting rooms, we've seen fewer and fewer traditional desks in use. In fact, PwC states that more than half of the desks were vacant even before the pandemic.

We've evolved beyond what workspaces once were. Modern workspaces should complement how we work with versatility and ease of use. To understand exactly how their workspace was and how to best optimize it, Nectr used real-time usage data and inspace workspace analytics to understand how employees used the office and to inform its strategies for expansion. Without concrete, actionable insights for optimizing a workspace, Nectr would have just been guessing.
Related: Creating a successful hybrid office design
Workspace utilization can turn your office into a place for creation and collaboration
Workspaces should complement how we work. No more dusty cubicle walls. No more unproductive open office plans.

inspace technology brings value to the workplace by marrying the benefits of the digital and physical infrastructure to turn workspaces into places of creation and collaboration. From startups to Fortune 500 companies and everyone in between, inspace helps companies, like Nectr, scale faster, improve collaboration, and create a seamless hybrid experience fit for the modern worker.

Join us for a short, 30-minute webinar on July 27, focusing on "Who's Working in the Office Today." This is the first in a series in which we'll focus on solving hybrid challenges with technology to help hybrid offices work better.